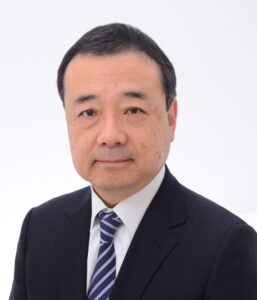 The School of Education at Hokkaido University was established in 1949, not long after the end of World War II. Four years later, the Graduate School of Education was also established. At that time, the role of the school was to train educators, management professionals, and specialists in a wide range of fields, including social education, child welfare and childcare. Seventy years have passed since then, and although the development of society and education has changed dramatically, the role of the school has remained the same: to provide society with qualified human resources and skilled individuals. During this period, many students and graduate students from the university have continued to be active in various fields.
Unlike ordinary 'schools of education', which primarily aim to train school teachers, the mission of School of Education at Hokkaido University is to explore human development and learning and the nature of education, and to train practitioners and researchers who work to enhance, improve, and solve problems in all manner of fields in society.
For this reason, our school and graduate school conduct research on human development and learning and education from a wide range of academic disciplines. We have built a research system that comprehensively elucidates the concepts of development, learning and education, covering a wide range of areas from infancy to school age, adolescence and old age, from the psychological to physical, from practices to systems, and from thought to history. We have emphasised an approach from basic science and conducted basic clarification of the principles of mental and physical functions and development, social structures, and more, and have also conducted research that has been taken into practice and application by addressing social issues.
Another key feature of both our school and graduate school is that they are very small: the number of third and fourth year students are each limited to 60, while the master's program is limited to 45 per year. The size of each research laboratory is likewise intimate, allowing students and teachers to discuss and collaborate with each other in close proximity, promoting education and research in a collaborative manner.
Under this research and education system, students, graduate students, and teachers contribute daily to a great combined effort for learning and research.
What defines the contemporary era in which we live? What meaning and possibilities are there for education and educational research in this era?
One of the realities of the modern era is that new technologies are developing rapidly. Those technologies are beginning to permeate every corner of society, making people's lives and society more convenient and making the impossible possible, but at the same time there is a trend for humans to be replaced by AI and other technologies; for human actions and thoughts to be influenced, perhaps even controlled by them. However, in such circumstances, questions are being asked once again about the breadth of what humans can do and what shape happiness takes for humankind. The advent of the technological age is testing human intelligence, and we must search for knowledge that is appropriate for our times. In these times, great expectations are placed on educational research, which deals with human development, learning and education.
After the Second World War, the world was supposed to have shared the values of international peace and human rights, but in the decades since, there have been many armed conflicts and many lives have been lost. Educational research may not have the power to immediately resolve these conflicts itself. However, education and educational research can play a major role in building a world where peace and human rights are protected. After the Second World War, Japan established the Constitution and the Fundamental Law of Education with hopes for building a peaceful country; to create a democratic state and a cultured nation that respects morality, which would be made possible through education. We must reflect on these words and once again pursue the possibilities of education.
We study and research together in our Faculty to create the education required in this age. We hope that many people will join us in learning, research and the exchange and creation of knowledge.
Dean of School of Education and Graduate School of Education
Toshiro YOKOI