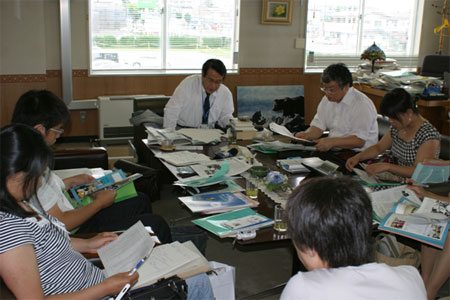 Higher and Continuing Education
The interests of this research group include the connection and collaboration between higher education and continuing education; establishment of partnership between university and society; university administration, management, governance and assessment; ideas and policies of higher education; cultivation of specialists at university; structures of university autonomy and independence; university admission by entrance examination and related assessment; and collaboration between high schools and universities.
This research group views higher education as post-secondary or tertiary (or third-level) education following primary education and secondary education rather than seeing it narrowly as an opportunity for education or research at university. The group focuses on higher and continuing education as a broad concept, including the relationship between higher education and continuing education/lifelong learning. The scope of the group's studies on higher and continuing education is under development. It is based on the ideas, thought, systems, policies and other aspects of higher and continuing education in consideration of its connection with secondary education, continuing education and lifelong learning. It also includes academic freedom and autonomy as well as the administration, governance and assessment of higher education, which are viewed as issues confronting today's educational reform efforts. Educational practices, programs and related assessment at university as well as student admission by entrance examinations and related evaluation are also included.